Landlord Legal advice & tips for UK Landlords
This is probably the most important section of the entire website for residential landlords in England & Wales.
Sadly, many new and even experienced landlords aren't aware of their legal rights and obligations. Needless to say, with so many cowboys polluting this industry, knowledge goes a long way.
This section covers a broad range of legal issues that ALL landlords should be aware of, which includes detailed discussions on specific laws (e.g Landlords right of entry), new and amended landlord legislations, my own personal experiences (including my gripes) with the law, and most crucially, a comprehensive breakdown of a bunch of landlord legal requirements.
I do want to make it clear that I am not a legal professional, I am not qualified to legally advise anyone. Everything written on my blog is my opinion and mostly based on my own experiences. Having said that, I do try to make sure the content is accurate as possible. I will always recommend you seek legal or professional advice on any legal matters!
02 Oct 2015
282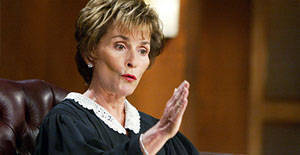 19 Feb 2007
454