Find Tenants quickly

Find tenants on the biggest property portals in the UK for the fraction of the cost high-street agents charge.
Info & Easy downloads

Information, downloads, tips and an active community discussing the In's and Out's of Tenancy Agreements.
Guide for new landlords
Complete guide for new/prospective landlords, covering A-Z, including the entire process & useful tips.
Latest:
18 Dec 2014 / Evicting Tenants & Ending Tenancies / 6 Comments
Covering the options available when ending / terminating an assured shorthold tenancy agreement.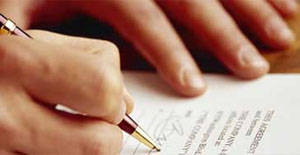 26 Nov 2014 / Managing Your Rental Property / 42 Comments
Take a look at the options available for when renewing a tenancy agreement, and also what measures should be taken.
05 Nov 2014 / Landlord Legal Issues / 23 Comments
New landlord legislation which require UK landlords to check they're not renting to illegal immigrants. Failing to comply could lead to fines of up to £3,000
Popular Landlord Categories