Full disclaimer: I'm not a "boiler expert" in any shape or form. But as a landlord of several years, I can tell you one thing for sure: going cheap on a boiler for a rental property is financial suicide; buying a quality boiler is one of the best investments any landlord can make.
*vomit* I actually feel physically sick when I think about how much I've spent on boilers over the past several years for my rental properties, from maintaining to replacing! The phrase "small fortune" comes to mind.
However, while my pockets are sickeningly lighter, I've definitely learned from my experience, and consequently, I now stick to a few practical 'boiler rules' that not only keep my maintenance costs down, but more importantly, make those dreaded emergency calls from my tenants few and far between…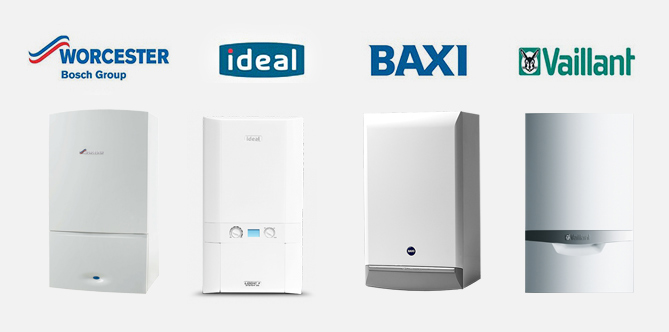 Boilers are bloody expensive, but they can always be more expensive!
Any landlord that's been in the game for any reasonable amount of time will have dealt with maintenance issues. They're horrific to deal with, no matter how small or inexpensive to resolve. The short of it is, they're just a hassle to deal with. Who the hell wants to be disturbed on a Sunday afternoon by a tenant that's taken a massive dump and consequently jammed up the pipes?
I've personally dealt with a lot of maintenance issues, ranging from the daft to the eye-wateringly expensive! I won't say "I've seen it all", but I've seen a lot, some of which have scarred me for life.
The daft and self-inflicted issues caused by a tenant's incompetence can grind away at any red-blooded landlord's soul, but experience has taught me that 'boiler issues' hurt the pockets the most. I remember several years ago when I had to replace two boilers in two separate rental properties in the same year, and it set me back a whopping £8k. For someone with a relatively small portfolio that's one hell of a debilitating kick in the gonads! My entire year's profit had been drained like a burst boil in what felt like seconds.
Putting the cost of replacing boilers aside, even maintaining them is painful. The parts are expensive, but fuck-me-sidebars, the call-out fees alone – for any half-decent plumber – is bat-shit crazy. I'm sorry, but when did plumbers become surgeons?
Anyways…
While there's no escaping the towering expenses of maintaining boilers in rentals, there are ways to prevent them from rocketing higher than necessary. I guess that's kind of a win, I say begrudgingly.
My top tips maintaining and choosing the right boiler for your BTL!
As said – and to reconfirm – I'm not a boiler expert, but over the years of many trials and exasperating errors, sticking to the following rules has kept my boiler maintenance costs significantly down, and consequently kept me relatively sane…
Don't be cheap, picking a quality boiler is critical!
While "being cheap" is often a natural calling for landlords, it's a notion I definitely would avoid when it comes to boilers. Fight your tight-fisted urge if you must.

Yes, it makes sense to be cheap in certain areas. For example, I have no qualms with spending pennies on laminate flooring. Firstly, flooring isn't the key to providing a necessity like warm flowing water. Secondly, laminate flooring is easy to replace if it goes to shit, and to be honest, they all seem pretty much the same to me.

Opting for cheap and cheerful when it comes to boilers is usually a false economy, and it's definitely noticeable; they often require a lot more love and attention to keep upright, which of course, ain't cheap.

Choosing a quality boiler is a wise investment, but also critical for my sanity.

Choose a reputable brand
I've spoken to several plumbers over the years, from reputable to dodgy-as-fuck. While their skill sets and moral compasses differ like night and day, they all swore by the merits of choosing a reputable brand when it comes to picking a boiler.

In fact, they ALL recommended either Worcester Bosch or Vailant boilers. Apparently they're absolute workhorses.

I've personally fitted all my rentals with Worcester Bosch, because at the time, they came with longer guarantees, which leads me onto my next point…

A long guarantee (or warranty) is crucial
Generally speaking, only the reputable brands offer long-term guarantees on their boilers, 7 – 10 years, with the option to extend for a premium. For obvious reasons, the cheaper and less reliable brands don't offer lengthy guarantees.

On a side note, the main difference between a 'guarantee' and a 'warranty' is that a guarantee is usually free, whereas a warranty typically includes a premium for the cover (much like a form of insurance).

The funny thing is, I've NEVER actually used the guarantee for any of my Worcester Bosch boilers, and I guess that's not only a testament to the quality, but also why they actually offer such long guarantees in the first place.

In any case, while I can only recommend for you to carefully read and understand the details of any proposed guarantee (because every policy is different), they all generally cover the cost of repairs for any genuine faults with the boiler.

Boiler breakdown cover
If you have an existing boiler that doesn't have a valid guarantee or warranty, or if it's due to expire, you can always get a Landlord Boiler Cover. They can be lifesavers!

To get an idea of what to expect from your policy, you can check out various landlord cover plans by a company called 24/7 Home Rescue. They offer some pretty decent packages for not-so-scary prices. Word of warning though, when looking into cover plans – by any company – always pay attention to the excess fees!

Accredited Installer
Something to note is that if you go with one of the reputable brands like Worcester Bosch or Vailant, it's advised to use an "Accredited Installer" of that brand, because then you'll *most likely* benefit from a longer guarantee.
Annual servicing is necessary
Twofold point here:

Most boiler warranties/guarantees are only valid if an annual boiler service is conducted! Failing to service will most likely void any claims.
It's the landlord's legal obligation (for dwellings in England & Wales) to have an annual gas safety check for all gas appliances in their rental properties by a Gas Safe Engineer.

During my annual inspections, I specifically ask my plumber/gasman to service the boiler during the inspection, and then get him to note down in the certificate that the boiler was serviced!

Don't a polish a turd (i.e. buy a new boiler when it makes sense)
I'll leave this decision to the better judgement of your capable hands, but the general principle is not to keep repairing a boiler that's on its last legs, or a particularly old boiler that suddenly died overnight.

I fell into that trap once! What a freaking expensive mistake that was. Obviously, I kept thinking about the short-term expenses instead of the long-term. I 'spose it's a natural trap most consumers get sucked into, but it's still utterly stupid.

I remember spending £400 on a faulty circuit board on a 10+ year old boiler, when replacing the boiler would have cost £1000 (not including labour). After splashing out on the circuit board, shortly after another fault occurred, and then another. Before I knew it, it would have been cheaper just to replace the rusty pile of junk from the beginning.

Hindsight is both a beautiful and ugly mistress, aye?

Combi boilers
I fit Combi boilers where possible, because they're much more energy efficient, and they don't require water tanks. Overall, they're cheaper to run and maintain.

However, they're not suitable for large properties with multiple bathrooms and water outlets. Any decent plumber will be able to advise on whether a Combi boiler is suitable for your property.

Energy efficiency is important!
As said, one of the key advantages of Combi boilers is that they're energy efficient! But regardless of what type or brand of boiler you opt for, choose an energy efficient one! Every boiler should come with an energy rating.

Landlords have been legally required to obtain an Energy Performance Certificate (EPC) for their rental properties for quite some time now, but what many don't know is that since 2018, landlords have been required to ensure their property complies with the "Minimum Level of Energy Efficiency" standard, which is an 'E' grade. Getting an efficient boiler is one of the best ways to increase energy efficiency levels in a property, and consequently meet the minimum grade.

Furthermore, inefficient boilers can be extremely costly for tenants, especially during this climate, where fuel prices are absolutely ridiculous!! It's not unusual for good tenants to vacate because of skyrocketing fuel costs.
Where to buy your boiler for your rental property?
BOXT
I've been using and recommending BOXT lately – an incredibly useful online service that's been receiving a lot of raving reviews (they currently have a TrustScore of 5/5 on TrustPilot)!

How it works: BOXT asks a few questions about your property and existing boiler via an online form, and then provides a list of suitable boilers, and the cost of a qualified engineer to install it. They show the total cost for everything (which is competitively priced). You can also choose the installation date!

Update: I didn't realise at the time of writing this blog post (actually, maybe it wasn't even the case at the time), but there's apparently a new wave of websites similar to BOXT, so I've compiled a list of the best boiler supply and installation services available.

Directly from plumber
From my experience, getting a boiler directly from a plumber can be hit or miss in terms of value and variety!

Since some plumbers are accredited installers for specific brands, so they will only offer you boilers from those brands. If you have a specific brand in mind, you should find a plumber that is an accredited installer for that brand.

In terms of getting the best price, I don't have a rule of thumb because it varies, so it's best to get a quote and then compare prices from other outlets! Something to bear in mind is that while the boiler itself might be cheaper from a local vendor, it might work out more expensive overall to get a plumber to install it, because many plumbers will reduce their labour cost if they supply and install!

Online retailers
There are plenty of websites that sell boilers for great prices. I won't recommend any, but you know, Google is your friend…
Landlord legal requirements…
I already briefly touched on one or two legal requirements related to gas safety and energy efficiency in rental properties (for dwellings in England & Wales), but before signing off I'd just like to share a more complete roundup…
Gas Safety Inspection
A inspection of all gas appliances that is provided within the property by the landlord must be inspected annually by a Gas Safe Registered Engineer. After inspection a warranted Gas Safety Certificate will be issued for proof of inspection; both tenant and landlord should keep a copy.
Gas Safe Engineer
ALL plumbing and gas work must be conducted by a qualified "Gas Safe" Engineer.
Repairs & Maintenance- Section 11, Landlord and Tenant Act 1985
Under section 11 of the Landlord and Tenant Act 1985, the landlord is responsible to:

keep the structure and exterior of the property in good repair, including drains, gutters and external pipes;
keep installations for the supply of water, gas, electricity and sanitation in good repair and proper working order;
keep installations for space heating and water heating in good repair and proper working order.

"Minimum Level of Energy Efficiency" standard
Landlords are required to ensure their rental properties meet the minimum EPC grade of E.
Failing to meet your legal obligations could lead to hefty prosecution!
Disclaimer (#2): similarly to how I'm not a boiler-boffin, I'm equally as under-qualified to provide legal advice. The above is just guidance, therefore should NOT be taken as legal advice. If you require legal advice in regards to your legal obligations as a landlord, I recommend getting in touch with a qualified professional!
So, there we have it, my take on boilers for rental properties (…and my legal disclaimers, to void me from any murky waters, I hope).
If you have any relevant experiences or tips to share, please go right ahead…
Disclaimer: I'm just a landlord blogger; I'm 100% not qualified to give legal or financial advice. I'm a doofus. Any information I share is my unqualified opinion, and should never be construed as professional legal or financial advice. You should definitely get advice from a qualified professional for any legal or financial matters. For more information, please read my full disclaimer.