I'm more frequently reading extreme cases involving entrepreneurial tenants renting properties from unsuspecting landlords, for the sole purpose of expanding their cannabis farming business. It's a legitimate issue all landlords should be wary of, even those with the firm belief of "it will never happen to me!"
Believe you me, the issue of rental properties being converted into drug dens is far more common than most people realise, and the issue is, once they're in, it can be incredibly difficult to get rid. Needless to say, the best remedy is prevention.
The latest case I've come across provides some cool pictures, so I thought I'd quickly share the good stuff (the pictures, not the weed)…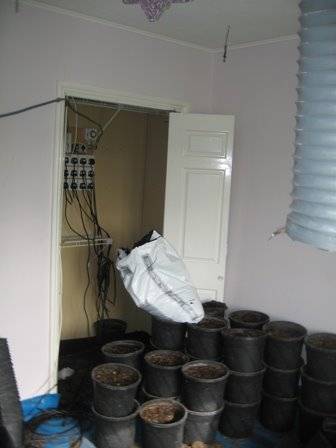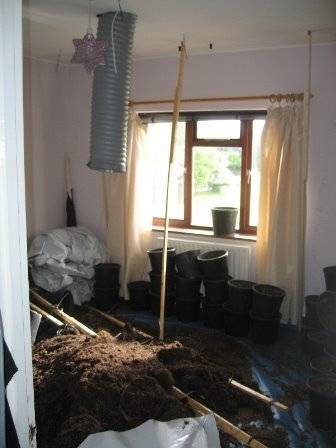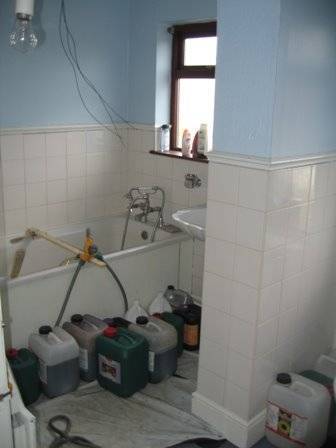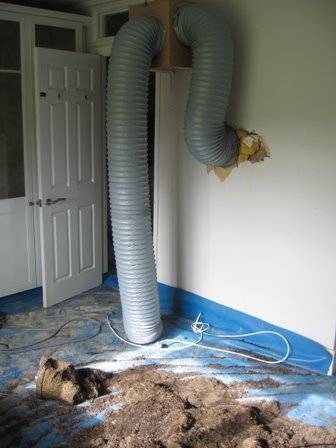 Holy moly! Pretty intense, right?
I'm told the photos are of a regular family home that was managed by a letting agency in Surrey. They were taken soon after the police had cleared the plants and lamps.
Unfortunately, I'm not an expert in the field of growing weed, so I can't really comment on whether the farmers have an efficient operation, but it all looks rather functional. Is anyone experienced or knowledgeable enough to know whether it looks like a professional setup?
I'm curious about what that dark liquid-shit is in the bathroom, perhaps it's some kind of fertilizer. One thing I do know, though; weed is grown under high powered UVB ultraviolet lamps in a moist environment, so all that moisture must have soaked into the floors and plaster. My guess is that the property is totally screwed.
How to avoid cannabis farmer tenants (and bad tenants in general)
As mentioned, cannabis farming in private rental accommodation is becoming extremely popular, so landlords need to be extremely rigorous when choosing their tenants. Thorough tenant referencing and routine property inspections is definitely the best way to avoid becoming a drug mule:
How to remove tenants breaking the law
If prevention wasn't avoided (for whatever reason), the next step is to cure i.e. evict their asses.
I would urge all landlords in this catastrophic situation to avoid taking matters into their own hands. Although, I can't imagine many landlords would up be for taking on a drug cartel! So I highly recommend getting in touch with a professional tenant eviction company for the most effective resolution. There are several to choose from, but I've always recommended LegalforLandlords, they're one of the UK's most reputable eviction companies, and they provide free legal advice for landlords dealing with problematic tenants:
Free Service
Rating
Price from
Notes

Landlord Legal Service




Rating



TrustPilot Reviews

Price


Free

Notes

PIP landlords can access key services FREE of CHARGE or at special discounted rates.
FREE legal advice service.
Pre-court-action letters from only £29 + VAT.
Legal services which can help you avoid the expense of solicitors' fees.

*Make sure you quote exclusive promo code to qualify for free advice and special rates: PIPLANDLORD

Visit website


*Call for Free Advice on: 0333 240 8255


*Email Support
*Book FREE Case Review
Best of luck!!
Finally, here's a shout out to all my ganja-loving homies. Respect.
Disclaimer: I'm just a landlord blogger; I'm 100% not qualified to give legal or financial advice. I'm a doofus. Any information I share is my unqualified opinion, and should never be construed as professional legal or financial advice. You should definitely get advice from a qualified professional for any legal or financial matters. For more information, please read my full disclaimer.