Many homes in England and the UK have one or more property extensions. An extension can be a great way for homeowners to add more rooms and space to an existing home.
But buying a property with an extension requires a potential buyer to do a bit more research, and approach with caution. So in this blog post, I'm going to discuss a few dangers of buying a property with an extension, and hopefully help you determine whether or not a particular home or building with an extension is a wise investment.
I was prompted to write this blog post because I read this terrifying story yesterday, about a mansion that is facing demolition because it has been vastly extended without proper planning permission.
The previous owner, a builder, had more than doubled the living space without having getting permission from the local authorities. He then sold it onto another couple, for a staggering £2 million. Now the new owners are being told by the local council that they need to demolish the mansion to the size that was legally agreed.
This is what the couple stands to lose: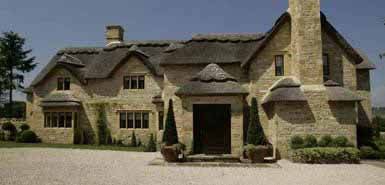 You can read the full story here!
What a horrendous state of affairs.
What to check for: Permitted Development Vs. Full Planning Permission
Typically, extensions to homes are built using one of two schemes: Permitted Development (PD) or full planning permission:
Permitted Development (PD)
This is a term used to refer to extensions and other home works that may require planning permission, but for which permission is granted based on a "general permitted development" order.

Usually, this means that properties can be extended to the rear or side without planning permission as long as it meets certain criteria, such as adding less than 15% of the original volume to the house (10% if the house is part of a terrace). The extension also must not take up more than 50% of the garden area or extend too far from the original property.

Full planning permission
This means that the homeowner has gone to the local council and authorities and has obtained special permission to add an extension to their home. This is required for extensions that:

Are greater than 115 cubic metres in volume
Extend higher than the original roof
Extend beyond the dimensions or total area allowed for permitted development
Are a listed building or are in a conservation area
Building regulations apply equally to PD and Full Planning Permission
No matter whether the extension was built under PD or with full planning permission, it must meet all relevant UK building regulations. This is the responsibility of the builder who undertakes the project.
However, the property owner is the person who ultimately may be served with a notice if the work does not meet the right building reg standards.
Ensure that, when looking at a building or property with an extension, that the property owner can provide a certificate of compliance with building regulations, and that the local authorities have been notified that the work has been carried out in accordance with all relevant laws and regulations.
Buying a house with an extension without building Regs – Good Idea?
No. Full stop.
If a property owner unwittingly (or purposely) oversteps permitted development or planning permission regulations, or builds an extension that does not meet building regs, you should not buy it. If you buy the property, you will be responsible for resolving any issues with the property, should they be discovered after you purchase the home.
Notices for homes that don't meet building regs can be issued at any time. However, if the extension was not properly permitted at the time of building, and it was built more than 4 years ago, the local authorities will not be able to take any action regarding breaches of planning violations if they have not already done so.
Property Extension Checklist for Homes with an Extension
If you're thinking about buying a home with an extension, make sure you protect yourself with this simple 3-step property extension checklist.
Ask if the home has been extended
Ask the property owner about any extensions or work that they or previous owners have done to the property. The owner should disclose any extensions done to the home, and you can also look for signs like homes that seem overly-large or that take up a lot of the garden, or that have rooms that are close to neighbouring boundaries.
Check for PD or planning permissions
You should ask the owner for evidence that supports the work that has been done, such as approved planning permissions, information regarding PD from the builder, or a Lawful Development Certificate from local authorities.
Get confirmation that it meets building requirements
A home inspector will be able to inspect the extension and make sure that it meets all building requirements. If the extension does not meet requirements, the inspector will be able to tell you how much it will cost to bring it up to code.
Take care when buying a Property with an Extension
A property extension can help you squeeze more space into a small home, and you may find that a home with an extension is a great option when buying a piece of property in the UK.
But take note of the above complications, and take the necessary steps to protect yourself. Make sure the extension meets all local planning requirements and building regs, otherwise you could end up with a nasty shock if the authorities cite you for extension issues after the transfer of property ownership has been completed!
Have you had issues with buying a property with an extension? Or can you provide further advice? If so, please leave a comment…
Disclaimer: I'm just a landlord blogger; I'm 100% not qualified to give legal or financial advice. I'm a doofus. Any information I share is my unqualified opinion, and should never be construed as professional legal or financial advice. You should definitely get advice from a qualified professional for any legal or financial matters. For more information, please read my full disclaimer.