Anyone watch "Inside Out, London" On BBC, Monday (2nd November, 2009)? It was rather interesting.
The first half of the show was an investigation about a property dealer offering bargains that are apparently too good to be true. It was quite amusing when the "dealer" they were investigating turned out to be someone I know, or at least someone I have communicated with personally on various occasions in the past, Ajay Ahuja. I've written about him and the services he offers in the past, No money down deals.
I know a lot of people have heard of him; he's quite well established in the BTL industry. He's known for building a £15m property portfolio from just £500. More notoriously, however, he's also managed to develop a reputation as a bit of a scam artist, by swindling people out of their cash with his "no money down" deals.
Ajay's services include sourcing BMV (below market value) properties for a fee to investors. Apparently the deals aren't always that great, and in some cases, the valuations his team put on properties are drastically off the mark.
Ajay used to advertise on my website, and we used to communicate via email and phone. He seemed like a reasonable guy on face value. I've never had any problems with him, but then again, I've never purchased anything from him. However, there's always been bad publicity about him around the internet, so I was always dubious about his practises.
If you missed the episode, you can watch it here:
UPDATE: VIDEO HAS BEEN REMOVED- SORRY!
Your thoughts?
I had a few thoughts. I didn't think his car was that great- I would have let the debt recovery agent take it. It didn't look like it was worth more than his debt. It looked like an old shape Mercedes, which I wouldn't expect a man worth 15m to drive. I'm assuming he isn't all that liquid, so a lot of his wealth is just on paper. But he managed to squeeze 14k out of his arse to pay his debts, so he must have some money laying around. Just to clarify, Ajay always paid me on time. No worries there *thumbs up*
In the specific cases shown in the video, the punters didn't get what they paid for. They paid for BMV properties, which never surfaced for one reason or another. But I have to put some blame on the punters. I mean, they paid for a list of BMV properties without knowing any information regarding the properties. That screams out "high risk". Why would anyone do that? Seems like suicide to me.
I'm going to reserve judgement about his practises because I'm sure he has a long list of satisfied and unsatisfied cases, and each deal carries it's own circumstances.
But let's give credit where credit is due. His ethics in business may not be up to scratch, but the guy has taste. Check out his sexy house and partner…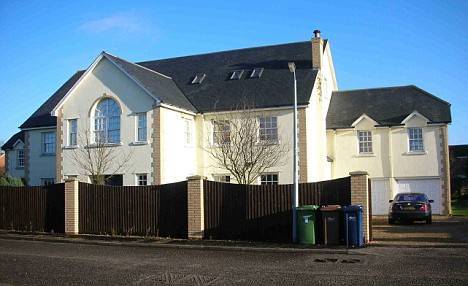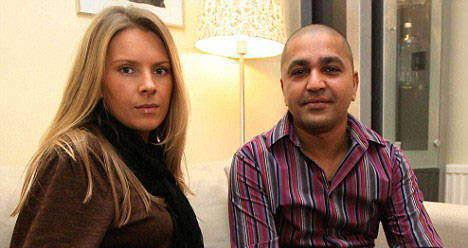 Anyone had any dealings with the Ajay group, good or bad? I'd love to hear your story.
Update (08/11/2009)
Ajay responded to the report on his website (link has been removed because his website no longer exists).
Here's the basic rundown of what he said:
1. The BBC refused to show any interviews with happy clients we have (and we have plenty of them!)
2. I do have staff! There are 10 of us excluding me who all assist in finding deals for my clients.
3. We worked with every single client that was shown on the programme to get to a resolution on each of their deals.
4. The county court judgements obtained by the clients were obtained by default. This means there was no court case. When you do not recive court papers how can you defend them? I have managed to set one of them aside (November 5th) and I am in the process of setting the other one aside. These will then be fully defended in court. I have been advised by my solicitor that I have a very strong case.
5. Buying property with little or no money requires persistence. Things can and do go wrong. We are there to guide the transaction away from failure. If it does fail we simply find a client another deal.
Do you know what? I can actually believe all that, and consequently I do sympathise. I'm not saying he offers a good or bad service, because I wouldn't know, but I am saying that no matter how you invest in property, there is always going to be a degree of risk. It's up to you, the investor, to take responsibility and use a bit of common sense.