If you've just discovered Strike (formerly Housesimple.com, and currently in the process of taking over Purplebricks) – the COMPLETELY FREE estate agent – then your first reaction is probably the same as mine (and everyone else's): to jump onto Google to find out what the hell is going on, and particularly look for some genuine Strike estate agent reviews!
Naturally, we're all reluctant to believe that an estate agent could give away something for free, especially while Strike's rivals, Purplebricks & Yopa are flaunting similar Hybrid estate agency services for a stonking £999, so the obvious questions have to be asked:
Is Strike's estate agency service REALLY free (without any hidden fees)?
Is Strike a good estate agent?
Allow me to explain what's going on…
Table of contents
Strike estate agent service overview
In a nutshell, here's a brief overview of Strike's free estate agency service, and why it's turning so many heads and causing disbelief…
Strike.co.uk is the only completely free online estate agent
Strike was formerly Housesimple, which started in 2007. They rebranded to Strike in 2020
They currently provide their house selling service in England only
They are the second most popular online agent by number of houses they have for sale (Purplebricks is currently on top)
They have over 21,000 reviews on their TrustPilot profile, with an "Excellent" rating
Is Strike's house-selling service actually free?
In short, yes! Totally free. No hidden fees.
Book your Free Valuation from here
When I mentioned Strike's free service on my Facebook Page (consider joining the groovy gang if you haven't done so already), a couple of people confirmed that it's the real deal:
Besides from that, I've received plenty of positive reviews through other channels. But perhaps the nail in the coffin is the fact that Strike have over 21,000+ reviews on TrustPilot, with the overwhelming majority being extremely positive.
So yes, you can legitimately sign-up to Strike's service and sell your house without spending a dime.
Is there a catch with Strike's service or what?
Not really. For all intents and purposes, you can bag a free house selling service, no strings attached. However, there are note-worthy limitations to their service, which may make Strike's freebie a non-starter for you.
England only
Strike currently only sell properties in England. So if your property is located elsewhere, I'm sorry, you're shit out of luck, because there are no freebies or party bags for you here, only a link to alternative online estate agents that cover the UK (for a small cost, mind you).
If you're fortunate enough to be in England, then the bottom line is, no one else is offering anything remotely close to Strike's free house-selling service. It truly is a bargain.
£299 extra for Rightmove listing
I belong to the school of thought which believes Rightmove & Zoopla listings are essential to maximising eyeballs, and consequently increase the odds of a faster sale.
The good news is that Strike's freebie includes a Zoopla listing, the bad news is that being listed on Rightmove is an optional add-on that will set you back £299. Not exactly peanuts.
If I had to pick one listing over the other, it's a no-brainer for me. Rightmove reigns supreme. Make no mistake, they are the UK property portal market leader (i.e. more people visit Rightmove than Zoopla).
That's why Strike's house selling service is a rather bitter-sweet proposition to me.
Now, is £299 a lot for a house-selling service in the grand scheme? Absolutely not. However, the reality is, there are other online estate agents available offering Zoopla & Rightmove listings for less.
But don't get it twisted, no one else is giving us a free house selling service that includes a Zoopla listing. Zoopla might not be as busy as Rightmove, but they still manage to attract an insane amount of traffic. Many estate agents around the country successfully rely solely on Zoopla to pull in the leads (as Rightmove fees are reportedly an unbearable expense), and many of them even swear blind that Zoopla listings perform better than Rightmove's in certain demographics.
A free Zoopla listing is nothing to sneeze it – it can definitely be enough – so I wouldn't blame anyone for giving Strike's free service a spin without the Rightmove add-on.
Either way, worth bearing in mind.
How to sell your property with Strike (how Strike estate agency services works)
Step 1: Get a valuation
Strike's free service includes an in-person valuation from a local agent, and arranging an appointment should be step 1.
To clarify, there is 100% no obligations to use their service after a valuation is conducted.
Step 2: Instruct Strike to sell your home
If you are happy with the valuation, you can then choose to instruct Strike to market your home for sale. Your property will then be marketed for sale for 6 months on the UK's biggest property portals, including Zoopla and other well known portals.
Step 3: Going live and managing your advert & enquiries
Once your advert is live you'll be able to manage your affairs via Strike's online dashboard, including your viewings schedule and any offers made.
Whenever you receive a message, offer or viewing request, you will be notified by text message and email, and then you can manage them from your Strike dashboard/account.
Step 4: Take viewings
Unless you have taken Strike up on their £799 "hosted viewings" optional upgrade, you'll have to splash on your best scent and do the tour guides.
Strike's professional photography service (and a cheaper alternative!)
Put your wallet away, it's included.
Get your wallet out if you want to benefit from Strike's professional photography service, 'cause as of April 2023, this feature is no longer part of the glorious freebie package. It was good while it lasted, 'spose.
You can now either upload your own photos at no added cost, or cough up £599 (£699 for properties in London) for Strike's professional photography service. Or, if you really want a marketing boost to turbo charge your campaign, you can upgrade to their "Performance Package" for £699 (£899 for properties in London), which includes professional photographs & floorplans, a video trailer, and a Rightmove premium listing.
To give you an idea what you can expect, here are a few snaps I randomly grabbed from one of their Rightmove listings (at the time of writing this review):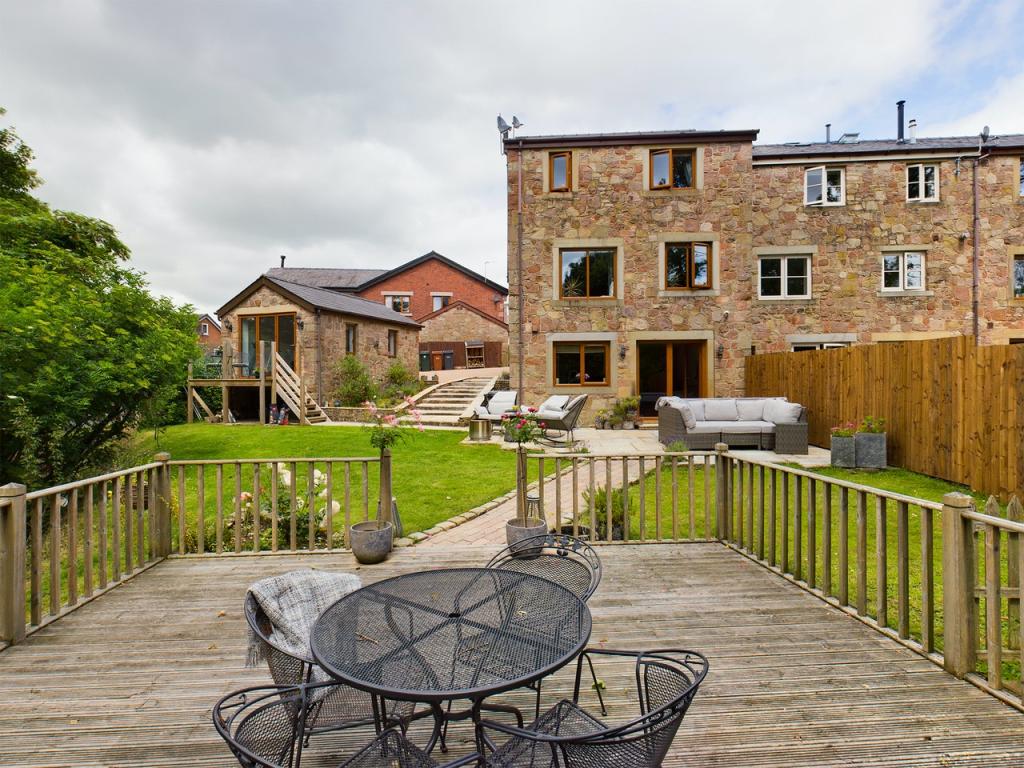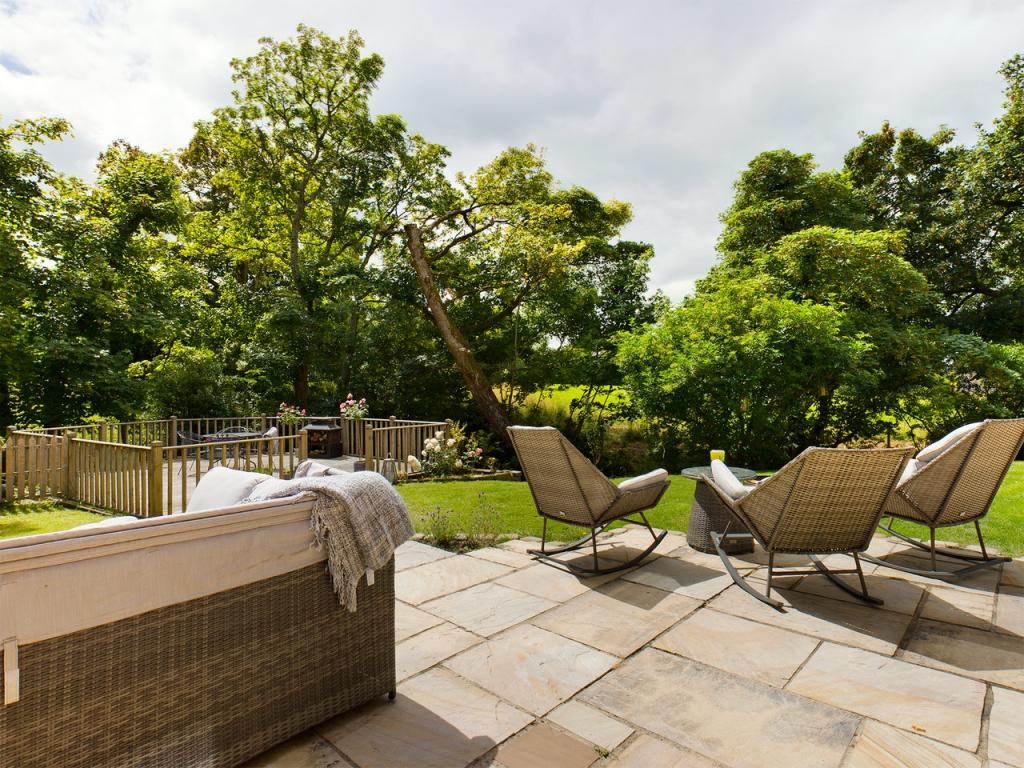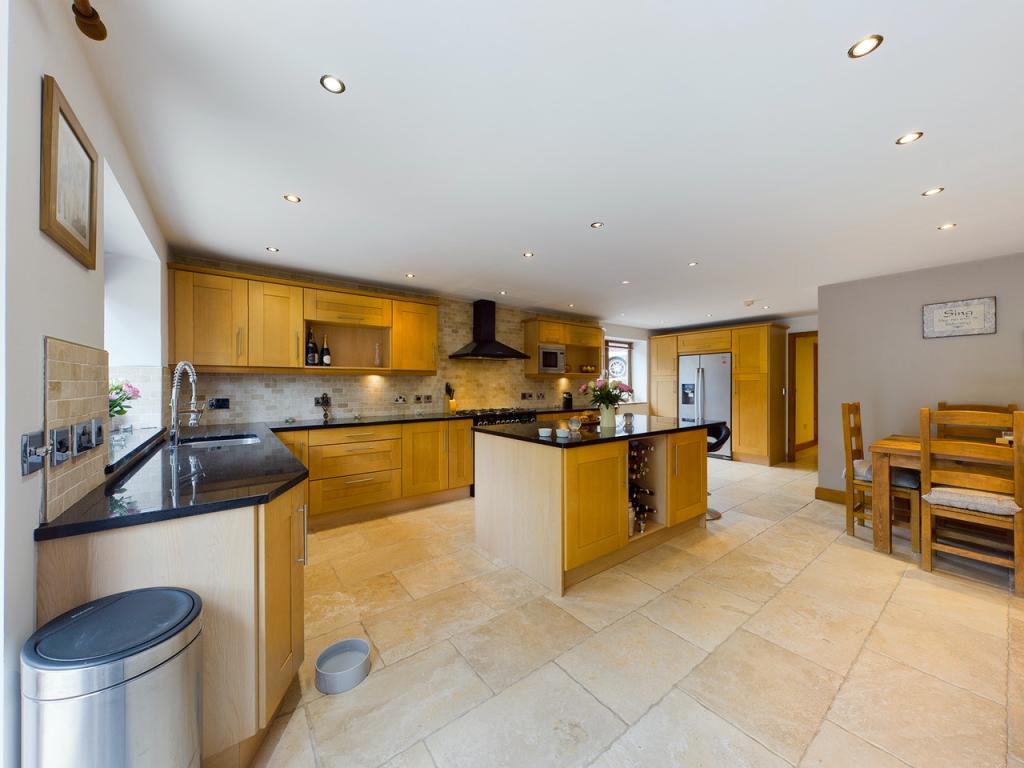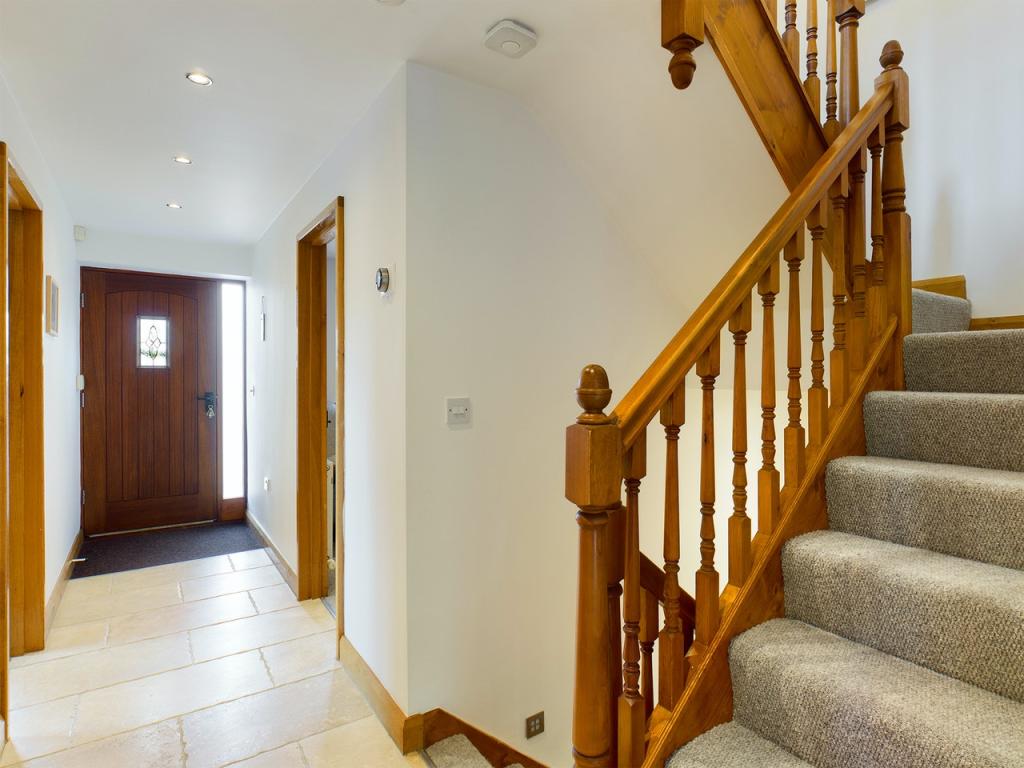 Not too shabby, to be fair.
On a side note, before you quickly whip out your "state of the art" smart phone to take on the challenge, or get Dave down the road to assist (because he did a brilliant job fixing the leaky tap last week), in order to save a few nuggets, just bear in mind it's been statistically proven time after time that photo quality can drastically impact lead generation volumes! I'm sure I'm not the only one that's been mortified by some of the janky "artwork" on Rightmove that resembles a toddler's homework – best avoided.
Of course, if you have access to a high-end shooter and legitimate skills (which includes a keen eye), feel free to go full on trigger-happy.
Want a bargain hunter's hack? If you want to benefit from a professional photography service but don't want to indulge in Strike's £599 solution – I certainly wouldn't blame you – you can always independently commission professional photographs from another supplier from £100. It's a bit more of a faff, no doubt, but it results in a sweet saving so definitely worthwhile, in my opinion.
Basically, sign up for Strike's house selling service, and order photos from elsewhere…
Professional Property Photography & Floor Plans
Supplier
Notes / Includes
Price

Supplier




Notes / Includes

Property Photography + floor plans

Includes photography + floor plans
Helps grab online attention
You own the photographs

Price


£100

Inc VAT

More Info

Supplier




Notes / Includes

Property Photography

Up to 10 high-quality photos
Helps grab online attention
You own the photographs
48 hour delivery turnaround

Price


£89

Inc VAT


(Normal price: £99)
More Info

£10 Discount Code: PIP10

Supplier




Notes / Includes

Professional Floor Plans

Includes room measurements
Helps tenants visualise
Recommended for larger homes
Free amendments

Price


£89

Inc VAT


(Normal price: £99)
More Info

£10 Discount Code: PIP10
Please note, I try my best to keep the information of each service up-to-date, but you should read the T&C's from their website for the most up-to-date and accurate information.
Why is Strike Free / how does Strike make money?
Strike's offer sounds incredible, BUT WHY IS IT FREE? I NEED TO KNOW!!!
Sound familiar?
If you're struggling to believe that Strike is a charitable organisation that gives away free house-selling services, then that's likely because you're a perfectly rational and logical creature. And if you're anything like me, you don't like things you don't understand, so you need to know how and why it's all possible.
Ok, so here's the explanation…
Strike toss away their core services for free because they hope to make more than enough money from up-selling additional services, which includes the following:
Strike's optional paid services
Service
Cost

Rightmove listing

£299

Photo Package

Everything included for free, plus: photos and floorplan.

£599

£699 in some London postcodes

Performance Package

Everything included in the Photo Package, plus: Digitally-enhanced professional photos, 360° virtual tour and a premium floorplan, Rightmove premium listing (which generates more views), Facebook boost campaign.

£699

£899 in some London postcodes

Energy Performance Certificate

£99

Hosted Viewings

£799

£999 in some London postcodes

Conveyancing services

Varies

Moving service

Varies

Mortgage services

*Strike won't charge you for this, but they will earn commission from the lender if they successfully arrange a mortgage for you

*£0
In all fairness to Strike, they are transparent about their up-selling tactics. This is what it says on their website:
We recommend useful services when you need them – such as mortgage, conveyancing and insurance advice. there's no obligation, but if you use one of our partners we get a commission, which we are upfront about from the start.
Yup, Strike is basically a salesmen scrambling around for commission.
To reiterate, there is NO obligation to buy any of their add-on services – that's a common and understandable fear. Perhaps this will help settle your nerves:
However, we can assume that they hope we do buy into the additional services, and somewhere along the line they may even try a hard-sales approach, but we certainly won't be contractually obligated to pay a penny for any additional junk if we choose not to. For now, anyways.
I already highlighted how it's possible to benefit from significantly cheaper alternatives to Strike's professional photography service, and that's pretty much the theme across the board. You won't really be getting any real bargains by tossing their extras into your shopping basket, only convenience. I'll leave it in your capable hands to decide which you value more, price or convenience.
In any case, good sense should always encourage you to get multiple quotes from different suppliers so you know exactly where you stand. Here are my suggestions:
Yup, I'm sure Strike will be thrilled with me encouraging you to grab their freebie and then bargain hunt elsewhere for all the extra bells and whistles.
Sorry Strike, but your 'giveaway' model tells me that you'll never be able to offer me a good price on your extras. You simply ain't gotz the margins.
But I do get it, they need to put food on the table somehow.
Is there anything else to be wary of with Strike's service? Yes!
At least, I believe so…
Strike's recommended Conveyancing service

I'd be remiss if I didn't give extra special attention to Strike's conveyancing service, which they absolutely adore to upsell/recommend, from what I've been told.

Arguably, getting a reputable and reliable conveyancing service is key to a smooth transaction, so this is an element of the selling (and buying) process requires due diligence above all, in my opinion.

I've heard horror stories of deals free-falling due to awful legal representation, and obviously that's an outcome everyone should actively try to avoid.

Why am I saying this? Online estate agents, not just Strike, most of them, attempt to upsell conveyancing services because it's a huge money-maker for them.

However, unfortunately, I have heard too many gut-wrenching stories about the quality in service their "recommended" conveyancing service provides and I don't think it's a coincidence.

From what I can tell, online agents outsource the conveyancing work to battery farm like services, where everyone is scrambling around, trying to push as many deals over the line as possible, without much care for attention to detail or good ol' customer service. This chaos ultimately results in sloppy mistakes, delays and terribly frustrating lack of communication.

I personally would never use a conveyancing service recommended and upsold by any online agent, but rather, I would do my own due diligence and source a local reputable supplier, or get a recommendation from someone else. You definitely get what you pay for when it comes to legal services, so I'd also avoid going for the cheapest option available.

As mentioned, you can also find a SRA or CLC regulated conveyancing solicitor from this online tool by Reallymoving.com.

Do NOT get it twisted, Strike is an online estate agent!

I recently recommended Strike's free service to a friend, and he quickly coiled back, presented me with his best screwed-up lemon-sucking face, and decisively told me he wouldn't touch them with a barge pole, because there's a house on his road that has been up for sale for over a year with Strike.

"How do you know that's the agent's fault?", I responded.

I was unsurprised to learn that he didn't know, but that was his assumption.

It was clear to me that he either didn't realise that Strike is an ONLINE estate agent or he did, but didn't have a clue how they work.

In his defence, I'm sure he's not the only one, so I think it's useful to remind ourselves of how an online agent's business model differs from traditional high street agents before completely writing them off or going forward with using their service.

Online estate agents do NOT operate like high street agents. They have the same goal (to sell houses), but they use different approaches.

High street agents only get paid on sale, which means, in theory, they will be inherently motivated to sell (e.g. follow up leads, schedule viewings, return calls/emails, encourage second viewings, hype up the property etc). Otherwise they won't get paid.

An online agent gets paid up front with or without a sale, so they have less reasons to be motivated to push a sale over the line. they're already paid.

I would think of it like this:

The job of an online estate agent is to facilitate homeowners in marketing their properties across a network of the largest property portals (e.g. Rightmove, Zoopla etc.) to generate leads. It is then up to the homeowner to push the sale over the line, not the online agents.
A high street agent's job is to facilitate the entire sales process, from start to finish. If they haven't sold a house after a year, then that could very possibly be their fault.

The very reason online estate agents are significantly cheaper is because a lot of the control is retained by the seller (and not handed over to the agent).

If you're anything like me, then you'll be willing to manage the viewings and negotiations, in which case an online estate agent like Strike is a great money-saving solution to selling a house.

If you don't feel the same, and you'd rather outsource the entire process and pay the crippling premium, then a high street agent might be better suited for you.

there's no right or wrong here, it's just about preference (and ultimately how much money you want to save). The problem is, many people don't really understand how online estate agents work so they have a misconstrued perception.

Oh, and BTW, my friend decided to use Strike's service after I explained the process, haha!
Can I trust Strike to provide accurate property valuations?
I'm going to be very annoying by answering your question with a question.
Can you trust any agents property valuation?
One of the standout features of Strike's free service is that it includes an in-person valuation for most customers (i.e. a local agent will visit your property). Pretty incredible since most other online agents only include that feature for packages demanding £500+. In regards to the accuracy, it's probably going to be as accurate as any other agent, I 'spose.
I say "most customers" because depending on location, a few customers will only get a virtual valuation. This will likely be generated by a fancy-schmancy algorithm that analyses past and current local house sales data (to be fair, even the agent that conducts an in-person valuation will likely use the same algorithm to assist with their valuation).
Again, this will probably be as good as any valuation you get from anywhere. The reality is, we can ask 10 agents to value a house and we'll likely get varying results.
I don't think it matters if you use Strike, any other online agent, or even a high street agent, you're always going to question the accuracy of the valuation. Naturally, sellers will always want the highest price possible, while agents might not be as inclined, especially if they're not earning a percentage based commission from the sale (which is the case with all fixed-price online agents, which is something to be wary of).
So, regardless of which agent you use, it's always wise to do your own research by analysing your local market (e.g. look on Rightmove and Zoopla to see what similar properties to yours have recently sold for and are currently demanding), then you can verify the accuracy of the valuation you have been given and decide whether you want to revise it.
Strike vs Other Online Estate Agents
There are probably about 20 different online/hybrid agents to choose from, so I won't bore you (or myself) by comparing Strike against them all (to be honest, the majority of them are irrelevant). But I think it makes sense to compare them against the two market leaders, Purplepricks & Yopa, because then it will be as plain as day how bonkers Strike's offer is…
In short, it's a no-brainer, really (if you're trying to sell a property in England, that is).
Should you use Strike to sell your home? Are they any good?
Just to clarify, I haven't used Strike's (or Housesimple's) estate agency services, so I can't do anything other than make you aware of their current offering, and explain why and how it's free (because, as said, it can seem suspicious at a glance). However, it's worth pointing out that they do have positive reviews on TrustPilot from 21,000+ folks, with a current rating of 4.7 (out of 5).
I personally can't imagine their business model being sustainable forever, it seems too unprofitable. So if Strike's "freebie" strategy eventually ends up being their downfall, then so be it. that's on them.
Fortunately, they have backers' with more money than sense, so they can probably chug along for the foreseeable.
But hey, that's not our concern. If food is being offered for free, why not snap it up while the sun is shinning, is what I say?
I will do my utmost to keep this blog post up-to-date if/when Strike change the terms of their service, but for the most accurate and up-to-date details, you should always rely on Strike's official website.
Your feedback: have you used Strike's free service?
If so, I'd love to hear your experience.
Were they.. errr… worth the money? Leave a comment below…
Disclaimer: I'm just a landlord blogger; I'm 100% not qualified to give legal or financial advice. I'm a doofus. Any information I share is my unqualified opinion, and should never be construed as professional legal or financial advice. You should definitely get advice from a qualified professional for any legal or financial matters. For more information, please read my full disclaimer.