Quick rant, which I'm sure many can relate to, either currently or in the past.
I don't know if anyone else is in a similar situation, but I'm getting a little irritable about the severe lack of properties on the market. I'm a rabid user of property portals like Rightmove, Primelocation and Zoopla, and between them, there's usually an abundance of choice to suit everyone's needs, or at least mine. But for the last few months I've been trawling through those sites, logging off bitterly disappointed by the lack of interest they've managed to provide.
Not only are options limited, but the market seems to be at a halt, because I'm not seeing much change. It's not like I'm looking for an obscure property hidden away amongst the highlands in Scotland. I have a particular location in mind; it's an extremely popular town in Essex. A few years ago, when I was looking in the same area, I was spoilt for choice. My agent would call me up with at least 15 viewings a week, which would all meet the specification of my requirements.
Don't get me wrong, there are a few properties ready for the taking, but they're not ideal. Either they're highly overpriced and/or they look like a squatters paradise.
Maybe the problem is I have the 'ideal' property in mind; 'ideal' being the type of property that is highly sought after in my local rental market, consequently generates a good rental yield. I get the impression that people don't want to buy or sell right now because they're too scared to make any rash decisions in such an uncertain period. And although a lot of people are getting repossessed, I'm not getting to see those properties because, for the most part, they're getting sold at auctions. As for auctions, not for me at this moment of time.
Perhaps I should prevent further debt for now and take a holiday to recover…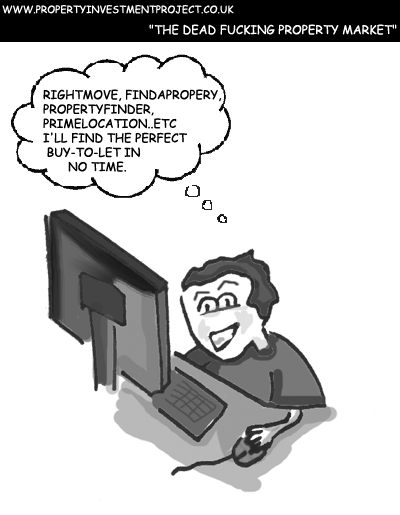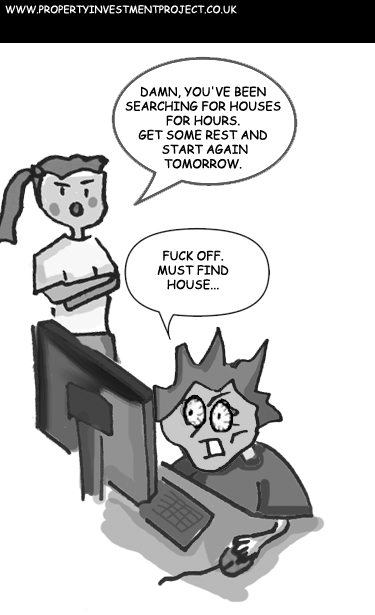 Oh well, I'll keep my eyes peeled, I'm sure something will surface eventually.
Disclaimer: I'm just a landlord blogger; I'm 100% not qualified to give legal or financial advice. I'm a doofus. Any information I share is my unqualified opinion, and should never be construed as professional legal or financial advice. You should definitely get advice from a qualified professional for any legal or financial matters. For more information, please read my full disclaimer.