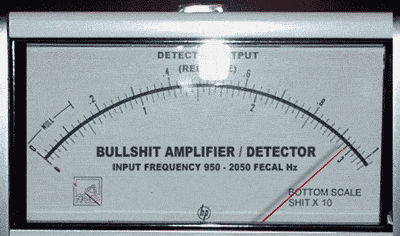 Obviously, the perception of the property industry and those filling it, specifically agents and landlords, is a total embarassment.
Even though I'm a [good] landlord, I get it. I've heard all the toe-curling stories.
I remember something an old collegue said to me almost a decade ago, and it's something that I'll never forget: "the problem with dealing with an agent or landlord is that they'd stab their nan for a fiver"
How can you argue with that?
So today, I'm going to go over a dozen or so lies and traps that all tenants should be aware of, which at some point, probably contribuited to forming our abysmal reputation.
1] "Don't worry, that 10foot hole in the roof will be fixed by the time you move in"
If you notice anything broken, in desrepair, or off-key during the viewing, ensure it's attended to before you sign any contracts or pay a deposit.
Once you've moved in, the landlord will be become increasingly reluctant to resolve those outstanding issues.
2] "don't worry, everything is in working order"
Of course, don't take your tight-fisted landlord's word for it. Take the noise escaping your landlord's greasy lips with a pinch of salt
Test everything for yourself; the heating, the taps, the toilet flush, the hot water, and all appliances for yourself. Open and close all the windows and doors for good measure.
You should be able to run all the necessary tests during the inventory (which every good letting agent/landlord will conduct).
3] "I'll definitely protect your deposit into a tenancy deposit scheme"
There's a reeason why one of the most popular blog posts on this website is, "I haven't protected my tenant's deposit"
Make sure your landlord secures your deposit into a Tenancy deposit scheme – don't just take his/her word for it.
Ask your landlord which scheme they're going to use and when they're going to deposit it. The fact you're even asking about the scheme will inform the landlord you're clued up on the issue.
4] "Pay for it, I'll give you the money back later"
Do NOT give your landlord credit- he will abuse the hell out of it.
If anything needs replacing or fixing, which is the landlord's responsibility, ensure the landlord pays directly for the costs.
5] "It's a really quiet neighbourhood, there's no trouble at all around here"
Classic sales pitch. Your landlord doesn't even live there, what does he know?
6] "I'll send you your copy of the tenancy agreement in the post"
I still find it difficult to believe that tenants move into a property WITHOUT having their hands on a tenancy agreement which covers all the terms and conditions.
Do not hand over money or move in until you have a copy of your Tenancy Agreement in your hands so you can properly look through the contract!!
Trust me, I'm a landlord :)
Disclaimer: I'm just a landlord blogger; I'm 100% not qualified to give legal or financial advice. I'm a doofus. Any information I share is my unqualified opinion, and should never be construed as professional legal or financial advice. You should definitely get advice from a qualified professional for any legal or financial matters. For more information, please read my full disclaimer.