Yup, I know, I shouldn't have to explain anything, because their terms of service should be clearly explained on their own website, but it's not. That's the problem.
Ladies & Gents, SOLD.CO.UK – the FREE online estate agent that gives me a thumping headache and makes me reach for Xanax.
Hopefully this breakdown will be useful for anyone that's eyeing-up their estate agency services to sell their house. I'll be covering:
Why and how SOLD.CO.UK is able to offer a free house-selling service.

Is their free service as mind-blowing as it seems, or is there a catch?

How their service actually works!
If you've heard about SOLD.CO.UK's free online house-selling service and you've taken a visit to their website to get the lowdown, only to walk away feeling unsure about how their service actually works (which is how you may have even ended up here – searching for answers), then rest assured, you are normal (probably)! You are not the freak (probably), THEY ARE!
SOLD.CO.UK seem to have invested so much time and energy screaming from the rooftops promoting the freebie aspect of their service (and rightly so) and cramming their website with sales spiel that they seem to have forgotten to clearly explain how their service actually works.
Anyone else here because of the problem I highlighted? Can I get an Amen?
Fortunately, with the help of third-party resources and the very little useable information I was able to scratch together from SOLD's own website, I think I've managed to solve this Rubik's cube, so hopefully I can explain how their free house selling service actually works a little better than they do…
Spoiler: SOLD is not a charity, so they're making money from their customers somewhere along the journey!
Before I get into it, want to hear a funny story? I applied to be an affiliate partner for SOLD.CO.UK back in 2020, but they rejected my sorry ass. The reason I was given, I quote, "Your application may have been denied for a variety of reasons; most probable is that sold.co.uk do not think that the content of your site is suitable."
Wow, wow, wow, bro! So that's how it's gonna be, huh?
The content on my website is absolutely fabulous and no one can tell me otherwise.
Ironically, the very reason I'm even writing this blog post is because I feel like the content on their website is unsuitable for anyone that is interested in using their service. I wonder how they like those apples?
That's what we call a flip-reserve on the streets, son.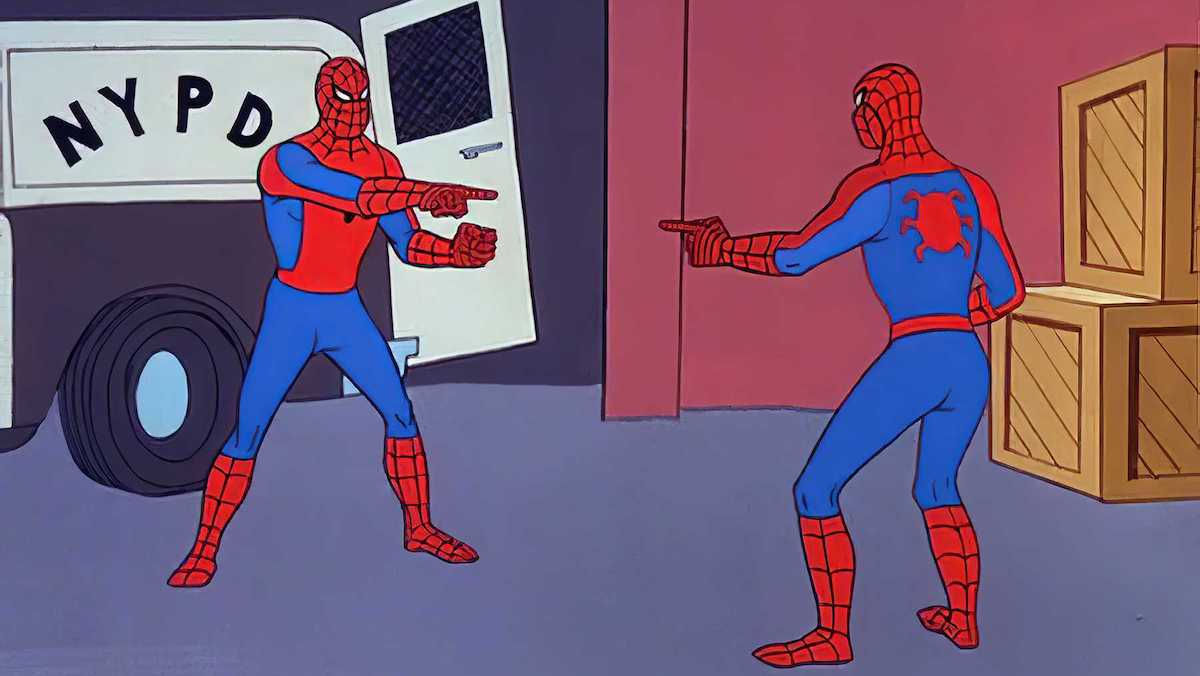 In any case, I've decided to write about their online estate agency service – even if I can't earn commission from referrals – because I truly believe their website is a calamity and it doesn't do their free service any justice, and as a humanitarian it's tough for me to sit back and do nothing.
(just to clarify, when I applied to be an affiliate partner of theirs I didn't know if I was going to promote or even discuss their service or not. The reason I applied – without much thought – is because they're an online agent and they appeared on an affiliate network I use.)
Table of contents
This is NOT a review of SOLD.CO.UK's services
To ensure we're on the same page, I need to make it crystal clear that this is not a review of SOLD.co.uk's services.
I have never used their service (so I can't review it). I'm approaching this from the perspective of a window-shopper exploring my options, and deciding whether or not I would use SOLD.co.uk to sell my house. Essentially, it's a review of their proposition.
Overview of SOLD's estate agent service
For all intents and purposes, SOLD.co.uk is a legit online estate agent. Want to sell your house? SOLD are ready to help you with that.
Here's a brief summary of what you can expect from their service (based on what it says on their website):
SOLD.co.uk is a completely free online estate agent – no commission, and they even cover your legal costs

A faster house selling service – faster than any estate agent in the UK

A transparent and fully managed sale

They have over 400 reviews on their TrustPilot profile, with a current rating of 4.2 (which is "great")
SOLD.CO.UK – The Online Estate Agent
Service
Rating
Features
Cost

My Homebuyers




Rating



TrustPilot Reviews

Features

Key features

Marketed to database of pre-approved buyers for a quick sale

Rightmove listing

Zoopla listing

Photographs

Floorplan

Dedicated team member

Legal services included, No agent costs or hidden fees

Cost


FREE
Visit website
How SOLD.CO.UK's house selling service actually works (most likely)
From what I've been able to piece together, this is how the cogs turn and the magic happens:
Step 1: Get an online valuation
Complete their valuation form to receive a valuation.
You will then be contacted by one of their property analysts shortly after "to better understand your property, what you are looking to achieve, and take you through the valuation."
Step 2: SOLD will negotiate a sale price with you
Based on your property's valuation, SOLD will negotiate an asking price with you – they will "work with you to agree on a realistic price that you are 100% satisfied with."
It's important to note that any price you agree to is the amount you should expect to receive from the sale of the property even if the sale price is more (which it will, as I'll explain further in step 4).
Step 3: Schedule photographs, floorplans and introduce solicitor
You will be assigned with a dedicated team member who will schedule photos and floorplans for a time that works for you. They will also introduce you to your solicitor (you will not pay for any legal fees – it's included with the service).
Step 4: SOLD will put a mark-up your asking price
For example, if you agreed to accept £100k for your property, then they will market and sell your property for £110k. But you will still only get £100k.
During the negotiation (step 2), they will offer a "minimum guaranteed price" (i.e. your asking price) and that's what you should expect to receive even if they sell above it.
This isn't currently made clear on their "How it works" page.
Step 5: SOLD start marketing your property to their internal database of buyers
Once your property is ready to market, SOLD will send the details of your property to 20,000 pre-qualified buyers (these are essentially investors they have on their books) – giving them 24 hours to make an offer in order to secure the sale.
If they get an interested buyer, they will proceed with completing the sale.
Step 6: Failing step 5, they will sell your property on the open market
If one of their pre-qualified buyers don't bite, they'll then market your property on the open market by listing it on the biggest UK property portals, including Rightmove, Zoopla & OnTheMarket.
It's all part of their "free" service.
Step 7: Viewings
Surprisingly, it's bizarrely difficult to determine whether they actually host any viewings.
I've come to the conclusion that they will manage and schedule the viewings on behalf of the seller, but then the seller has to take the viewings.
Step 8: Hopefully complete a sale
Time to crack open the champers and party.
Is SOLD.CO.UK services really free? If so, how and why?
I think it depends on how you define "free", so I'll leave it in your capable and clammy hands to decide.
Yes, their service appears to be completely free in the sense that they don't charge direct fees for:
Marketing
Photos & Floorplans
Legal services / conveyancing
Managed sale until completion
They do make it clear that their service does NOT include a removal service or an Energy Performance Certificate (EPC) (which is something you'll need to legally market a property in the UK). That's fair enough.
How and why is SOLD able to offer a free house-selling service? Is there a catch?
SOLD doesn't use the commission based model as used by traditional estate agents or charge a one-off upfront fixed fee like most online estate agents. Instead, their business model is based on selling property for more than what they agree to pay the vendor.
We [SOLD.CO.UK] only make money if we beat the asking price
How exactly does that work?
SOLD and the seller will agree on a price, and that's the amount the seller should expect to receive from the sale.
SOLD will then sell the property for more than the agreed price, and they will keep the difference for themselves. So, to repurpose the example I already used ('cause there's no point in reinventing the wheel):
If you agreed to accept £100k for the sale of your property, then they will market and sell your property for £110k. But you will still get £100k, and they will keep the £10k.
So the question is: if SOLD can sell my house for £110k, why can't I? You probably can.
I suspect this is where the penny drops for many people, realising that there is a catch, and the whole "free" gimmick is, well, open to interpretation, let's say.
In SOLD's defence, they gotta' make their peas somehow. However, it would be helpful if they were more transparent about the how.
Caution: You are unlikely to get the full market value by using SOLD.CO.UK!
To reiterate, SOLD's business model is based on sellers agreeing to a return that is less than what their properties are being sold for. Bear in mind, the spread needs to be big enough for them to cover their expenses (e.g. marketing and legal) and make a profit.
That means sellers are likely agreeing to a price that is below the market value, while SOLD are selling at the market value. I wouldn't be surprised if there is a 5% – 15% difference.
How is SOLD.CO.UK able to sell faster than any house selling service?
This is a good question.
Firstly, SOLD cannot guarantee that your property will sell faster by using their service compared to any estate agent in the UK, even though it's a key feature of their service. I personally would not be sold (pun intended) by that claim alone.
In any case, I presume their twenty-thousand strong database of pre-qualified buyers contains active buyers, most likely consisting of professional landlords and property investors. Many of them will be in the market looking to pull the trigger and scoop up a bargain.
It's also likely that the quicker you want to sell, the lower your asking price will need to be, which means there could be a trade-off if speed is your main priority.
Concerns, Red flags and WTFs?
1) Terms & Conditions

This is the biggest WTF for me!

Their Terms & Conditions and Seller Terms & Conditions pages aren't accessible from their website:

I think a part of me may have just died.

Why do I need to call or email an online estate agent for their terms of service? Why are SOLD making us jump through hoops to get a glimpse of theirs? Surely they should make this critical information easily available… online. I wonder what they're hiding in there.

Here is Purplebricks' terms of service
Here is Strike's terms of service
Here is Yopa's terms of service

If that doesn't concern you, DM me. I've got a lump of coal I'd be willing to sell you for £1,000. Unused and as-new condition.

I think this comment on TrustPilot sums up the concern nicely:

The terms of service of any business will typically unravel a lot more than the marketing guff they want you to be seduced by.

I'm sure they have a spectacular reason for keeping theirs hidden. I don't care what it is.

2) Vague admission to how they make money (and how they're able to offer a free service)

Be under no illusion, SOLD is a profit making business! They are not a registered charity (I checked) that flogs other people's houses out of the goodness of their heart, although that could be an easy mistake to make based on their marketing – everything is FREE, FAST, FREE, AND FREE!

So where is that profit coming from?

They say it's from the buyer. Technically, that's true – all the money is coming from the buyer. But that doesn't explain much of how it all works.

On their FAQ page, they state "We only make money if we beat the asking price, making us far more proactive than your regular estate agent."

Well, that also explains… very little.

Okay. So we work with what we have.

But do you see what I mean? It's all very vague.

Whether their approach makes them "far more" proactive is up for debate, because a traditional agent takes a percentage of the sale, so they share similar incentives (i.e. to sell as high as possible).

However, unlike a commission based model, SOLD's model only makes financial sense if the seller's "asking price" is lower than the sale price by a considerable margin. Even though they don't say the words "below market value", all arrows point in that direction. The only other possible scenario is that they have access to a database full of dummies willing to pay over the odds. That seems unlikely.

Essentially, their model works in either of two ways:

Which is it? Which is more likely?

I'm pretty sure I know the answer.

But for the love of God, please, explain it to me clearly in more detail – on your website – how it is that you're making enough money to be able to provide this "free" service. Explain it to me like I'm 5 years old.

That said, I do enjoy the subtle explanations SOLD provide, they're wonderful:

Traditional estates are known to over-value your home as much as 7% to win your business. you'll be encouraged to put your property on the market for more than this is worth and will then have to lower the price every few weeks until you reach a realistic price.

we never over-value and we never-over promise

They create this narrative that suggests there's a lot of over-valuing going on, which is preconditioning us to believe lower prices are more "realistic" and will lead to better results. They drive home the fact that they never over-value, but make no effort in reassuring us that they don't under-value.

This all just leads to the fact that they're pitching us on the idea of selling at a lower price point than high-street agents.

In other words, they're saying "cheaper houses sell faster" Amazing.

They also share plenty of spiel about how modern technology and the wonders of the internet has made it possible to sell houses for free, but I couldn't find anything about how 'brokering a deal' being a massive part of the "technology", which I suspect is the real explanation (and not the internet).

COME ON, PUT ME OUT OF MY MISERY! SAY THE WORDS "BELOW MARKET VALUE" SOMEWHERE ON YOUR WEBSITE IF THAT'S WHAT'S GOING ON HERE!! I FEEL THAT'S WHAT'S HAPPENING IN EVERY FIBRE OF MY BODY!!

Christ, I think I just burst a blood vessel in my left eye. I might be having a stroke. I'm carrying on anyways…

3) Are sellers contracted to SOLD?

The answer to this question is likely tucked away in the mysterious terms of service that have been inconveniently hidden away. Legend has it that it's being sat on by a giant ogre for protection.

I couldn't find any details [on their website] of whether sellers are subject to binding contracts, which could enforce cancellation fees or sole agency agreements, for example.

I would not be surprised if both apply, which is quite normal. However, this information definitely seems like shop-window worthy material, and not to be treated like grandma's second-hand bra, hidden out back of a flea market. The fact it is being treated like the latter is not comforting at all.

4) Easy to fall into a traditional open market model

If no one within SOLD's database of 20,000 pre-qualified buyers makes an acceptable offer on your property, by their own admission, they will move onto PLAN B, which is to sell your property on the open market, like a traditional estate agent. In that case, presumably, that means a quick sale becomes less likely, and the timescale is more likely to be prolonged to 10-12 weeks (the average time it takes to sell a home in the UK on the open market).

I imagine it's not unusual for their customers to slip into the traditional estate agency model, meaning one of their primary key features will be missing in action.

It's also not clear if the agreed price is still binding if this happens, but presumably it is because they still need a spread to cover their expenses, which means the seller is still likely going to have to accept a cash amount that is below market value even though they're selling on the open market and not necessarily getting the fast sale they were hoping for.

Maybe this is explained in their terms of service.

5) Questions not properly answered

Their FAQ page has a lot to be desired – it only leaves me gasping for more answers and Xanax. Vodka too, just to wash it all down.

They do answer some questions, but equally they don't address many pertinent ones you'd expect to find in there (e.g. "do you have a sole agency agreement?", "are there any cancellation fees?"), and they don't even properly answer some of their own questions, which made me chuckle.

For example,

Right.

Okay.

I completely understand.

So, anyways, will you visit my home for the valuation or not?

(I think they're saying they won't in a very weird way).

6) Valuation not so instant

When you see the following call-to-action what do you expect to receive?

Shhhhh, don't answer. WE ALL KNOW.

After I provided some details into their valuation form I was taken to the following appointment booking page to book a virtual valuation.

Well then. Nothing really felt "instant" about that.

I did want to compare a few of their valuations with the current market value to help confirm how their operation works, but going through the rigmarole of a virtual valuation probably would have killed off another vital chunk of my soul. So I got the hell out of there.

7) Is SOLD.CO.UK more like a "cash buyer company"?

I have read comments from people that suggest SOLD customers' details are being shared with WeBuyAnyHome.com in some cases. I couldn't find any information about this in their "How we work" page, so naturally I dived into their privacy policy, and that's where I discovered the following statement:

We may share your personal information with trusted service providers, with whom we have a contractual relationship to perform, or assist us in performing, any of the functions required for the sale of your property, ensuring that they have all necessary data protection policies and procedures in place, including our sister brands WeBuyAnyHome.com

Well that sounds like a God awful policy to me.

But fair play, some transparency :)

However, maybe this should be explained in their "How we work" page (since it's part of the sales process) *shrugs shoulders*

This passing of the baton leads me to believe that some of SOLD's customers are being handed over to WeBuyAnyHome.com and offered a market value between 75% – 90%. This could also further explain how SOLD can "sell faster than any estate agent in the UK"

If I had to guess, I'd say SOLD.CO.UK is a lead generator for WeBuyAnyHome.com as well as a marketing strategy to target the thriving "online estate agents" market (even though they seem to operate more like a cash buyer company, in my opinion).

In their "instant valuation" form there is the option to choose how quickly we want to sell":

1 to 2 weeks
2 to 4 weeks
1 to 2 months
2 months or more
No hurry at all

I think it's safe to assume that anyone looking for a super quick sale (e.g. "1 to 2 weeks") is a good candidate for WeBuyAnyHome.com's database.
*deep breath*
Deary me, what can I say?
Their lack of transparency rides my frilly knickers right up my arse, and it's uncomfortable as fuck.
Of course, If anyone from SOLD reads this and wants to explain that I've got something wrong, I'm all ears.
Would I personally use SOLD.CO.UK?
Unfortunately, I'm not SOLD *smirk* It's a pass from me.
It's a non-starter, to be honest. The red flags make me sweat bullets and send my spider senses batshit crazy.
My concerns aren't even a reflection of their service – it could be incredibly terrific – but I'll never find out. My main issue is that I think it's too easy for someone to get lured into their "free" and "fast" service without fully understanding how it all works, and that seems to be by design.
I've read through their website carefully multiple times and I'm still unsure. Isn't that a problem? All the evidence (and common sense) suggests that they are valuing low and selling high, but there's no clarification, so all I'm able to do is speculate.
Could they turn things around? Sure. Nothing I have flagged is a terminal weakness – they just need to be a buttload more transparent. But I imagine that would involve a drastic shift in their marketing strategy and that could result in negatively impacting interest. So I won't be holding my breath.
To be fair, if they need to sell below market value to get us a quick sale and to turn a profit, I have NO problems with that at all. If they work in a different way, also fine. But I couldn't unearth any clear confirmation of either, so it's hard for me to determine whether their service is a good fit for me. I just want to know exactly what is going on without the marketing guff.
Alas, I'm bored of watching estate and letting agents compromise their transparency to gain a marketing edge, it drives me doo-lally. I'd rather take my business elsewhere, even if that means it's going to hit my pockets harder.
Yes, I know, I know, I've been unsavoury and brash with my criticism at points, but I genuinely believe I've been fair and addressed some objectively legitimate concerns.
You can't see, but I'm patting myself on the back right now. Mostly ass.

Should YOU use SOLD.CO.UK?
I'm not telling anyone to do anything.
My only intention is to make their service a little clearer and highlight some of my concerns after digging through their website.
If you want a free house-selling service and you're compelled by SOLD.CO.UK [after doing your own due diligence], then that's your call. At the very least, it's worth getting an offer from them to see if it tickles your pickle.
They've been trading for a few years, so they must be doing something right. Don't let my giant gob get in your way.
Alternative FREE solutions to SOLD.CO.UK
SOLD aren't actually offering anything unique, in my opinion. Haven't they simply added a PLAN B into their "quick sale" house-selling service?
Their service seems to be a combination of a "Cash buyer company" (also known as a "We Buy Any House" Company) and an online estate agent (similar to the likes of Strike and Purplebricks).
What I mean is, they'll try to achieve a quick sale from their database of buyers/investors (many of whom will be cash buyers), and failing that, they'll throw the property onto Rightmove & Zoopla and market it the traditional way.
So calling themselves an "online estate agency with a new approach" feels like a stretch, although I 'spose it could be argued that not many other agents have integrated the same fail-safe, if any at all. So fine, they can have that.
Alternatively, sellers could directly use a cash buyer company that will buy their property for cash (they don't even need to look for a third-party buyer, as these companies are the buyers, using their own cash reserves to finance acquisitions), cutting out the middleman altogether (i.e. SOLD) and likely result in a quicker sale, or they could directly use an online agent like Strike (which is also completely free) and get the full market value.
Alternative 1: Free Online Estate Agent
Here's what the popular online estate agent Strike is currently offering for free:
Free Online Estate Agent
Estate Agent
Rating
Duration
Includes / Notes
Price

Strike






Rating

TrustPilot Reviews

Duration


6 months

Includes / Notes

No fee package

Key features

Zoopla listing

Negotiation

For sale sign

In-person valuation

13 weeks Sole Agency contract

Price

Free

Free

Visit WebsiteBook Free In-Person Valuation
Strike puts food on their table by up-selling optional services like EPCs, Conveyancing services, Mortgages etc. They're transparent about that, too. Here's my overview of Strike's services.
On the surface, SOLD's offer seems incredible – all the "We sell faster" and "We're free" hype is extremely compelling. Unfortunately, the illusion quickly crumbled – for me – when I started peeling back the layers. Strike, on the other hand, seems to offer a significantly better offer in my opinion, least of all because it's a genuine freebie. No strings attached.
If I'm looking for a free online estate agent and happy to sell on the traditional open market, the decision is a no-brainer for me. Strike.
For more information on Online Estate Agents.
Alternative 2: Genuine Cash Buyer Company
Here's an example of a genuine Cash Buyer Company that uses their own cash reserves to buy property directly from the seller:
My Homebuyers / Cash Buyer Company
Service
Rating
Features
Offers (up to)

My Homebuyers




Rating



TrustPilot Reviews

Features

Guarantee to beat any genuine cash offer

Members of The National Association of Property Buyers, members of The Property Ombudsman and Trading Standards

Any property, any condition considered (England or Wales)

Cash offer within 24 hours, Sales completed in as little as 7 days

Legal fees included, no agent costs or hidden fees

Guaranteed sale

Direct buyer (no middlemen)

Offers (up to)


80-85%

of Market Value

Get cash offer
If you're in a rush to sell, need cash and/or have a particularly problematic property (e.g. requires renovation, suffers from subsidence etc), then using a Cash Buyer Company could be the solution for you.
For more information on Cash Buyer Companies.
Disclaimer: they're both affiliate partners, but I'm only showcasing their services to highlight my point – it's not to flaunt their services per'se.
Happy selling!
Landlord out xoxo
Disclaimer: I'm just a landlord blogger; I'm 100% not qualified to give legal or financial advice. I'm a doofus. Any information I share is my unqualified opinion, and should never be construed as professional legal or financial advice. You should definitely get advice from a qualified professional for any legal or financial matters. For more information, please read my full disclaimer.