Oh dear, it seems Ajay Ahuja has been investigated again, but this time by a pair of cheeky undercover journalists from Sky News. The report was aired yesterday evening, but on the 18th of April, Ajay mentioned something about it on his blog, so I knew it was in the coming.
It was only a few months ago that the BBC did a report on Ajay Ahuja and investigated what a few of his customers labeled as a "Property Scam". You can watch that report again, Ajay Ahuja On Inside Out, London- Property Scam and the Interview With Ajay Ahuja I did shortly after the BBC report was aired. After publishing that report on my website, more disgruntled Ajay Ahuja customers quickly came out of the woodwork's and had their piece to say. I'm sure those people will be pleased to see his name getting dragged through further torrents of mud.
Ok, so here's the latest report by Sky News (new window will open to the SKY website, where the video is being hosted):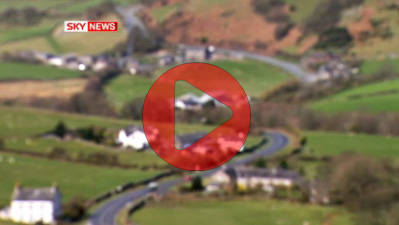 It looks as though bits and pieces of footage were patched together (naturally), because they didn't really give him much air time. However, he's clearly leaving behind a trail of unhappy customers.
The concept of "research" is apparently a lost art
If I was ever going to invest thousands of pounds into a product/salesman, I would conduct thorough research. I wouldn't just bend over, hand over my cash and hope for the best. But I get the impression a lot of Ajay's customers did exactly that.
If you do basic searches in Google for "Ajay Ahuja" a lot of warning signals flag up, so what amazes me is that so many people are left wondering where they went wrong. Perhaps they should have done a little something called research.
Don't get me wrong, being ripped off sucks. And if Ajay is ripping people off (i.e. not giving people what he promised), then I hope justice is served. However, I am saying that somewhere along the line, perhaps the victims need to take a little responsibility.
I mentioned that Ajay talked about this investigation on his blog before it was aired (most likely to get the first word in and warn people), and this is what he had to say…
I had a visit from some undercover journalists!

First it was Daily Mail, then it was the BBC now it is BSkyB! I do consultations at my home for people who wish to get advice from the horse's mouth and I had one this Friday just gone.

It was two guys in their 30s who wanted help investing in property. I gave them my advice and after around 40 minutes they said they were undercover journalists and they are doing an investigation in to the world of No Money Down investing.

How flattering they chose me to do the investigation! Now trying to explain how it all works with these guys was to put it bluntly FRUSTRATING! They wanted to know why properties were not getting valued up to what we estimated they would and kept on explaining to me what "Market Value" is.

They clearly didn't get it. Not surprising really as they are journalists and not investors who want to make money. They did not understand the disjoint with market value and buying without a deposit. We went round and round in circles but with no joy.

Anyway I am going to love to see what they put out on the TV. I am sure they are going to patch together wording and videos from my emails and site, footage from my seminars and recordings of me and my staff.
Well, I hope Ajay kept true to his word and loved what Sky put out on TV. Although, I'm not entirely sure I'm convinced.
So, does anyone give a fuck?
Below is a graph displaying how much traffic I have received from Google over the last few days for the term "Ajay Ahuja". As you can see, after appearing on Sky News, more people started to give a fuck, so to speak.
Apparently there's no such thing as bad publicity, but i'm not so sure about that.
Have a great Bank Holiday weekend everyone!! If all goes to plan, I'll be eating well and getting laid. Unfortunately, barely anything goes to plan. xx