If you're dealing with rogue letting agents, or have done so in the past, please contact Claer Barrett (claer.barrett@ft.com).
Earlier this week Claer left a comment on one of my blog posts (Is Your Letting Agent Holding Deposits Or Failing To Pass On Rent?):
Any landlords who want me to investigate rogue lettings agents in a piece we are running later this year, send me your gripes please: claer.barrett@ft.com. I am the associate editor of the Investors Chronicle, and edit the weekly property section. These people deserve to be exposed, and The Landlord should be commended for his public-spirited expose!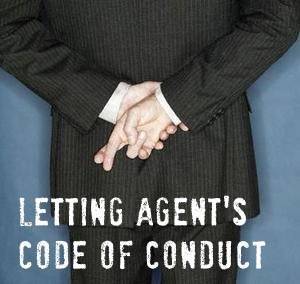 So, if you think you're dealing with a rogue letting agent, Claer's your woman!
PLEASE DON'T mention any names of letting agents that you suspect are rogues in this blog post, because I'll probably get hit by legal letters mentioning the words "libel" and "defamatory". That would be no fun for me!
But, please feel free to discuss your circumstances without mentioning specific names. Or, perhaps you've had problems in the past that are no resolved- if so, what happened? Love to hear from you!
Good luck to all those dealing with rogue agents! May the force be with you.a