Forget the previous most expensive house in the world back in 2007 and the Most Expensive House In The World 2008. They're old news, and you'll find them somewhere in the history books now.
There's a new player in town that's taken the property game to the next ridiculous level of lunacy.
Yes, you read correctly, the $1 billion house, that's not Rupee or Yen, that's one billion U.S dollars. India's richest man, Mukesh Ambani, has completed the development of this his new home in Mumbai that currently has an estimated value of $1 billion. The building (I feel weird calling it a "house") has been appropriately named Antilla after a mythical island. Well, it certainly doesn't look normal, and you wouldn't expect it to for $1 billion.
Mukesh Ambani's net worth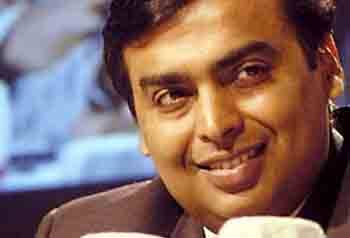 Forbes estimated Ambani's net worth at $22 billion, making him the 5th richest person in the world. Reliance Industries was founded by Mukesh's father, Dhirubhai Ambani, in 1966, and is India's most valuable firm by market capitalization.
Mukesh Ambani's Reliance Group is India's largest private company, with interests in oil, retail and biotechnology. The 50-something-year-old became the country's first rupee trillionaire.
Before the $1 billion house was built, Mukesh Ambani and his family lived in a 14-storey building. Apparently 14-stories just wasn't enough space for him, his wife, his mother, and his 3 children. I imagine they were tight for space. Who can blame them?
What will $1billion get you?
I personally can't imagine what you could possibly spend on a house that would make its value $1 billion. One thing is for sure, I'm sure it's filled to the brim with all the lavish extras one would expect, like gold toilet paper holders, which I imagine are worth more than my salary.
This is all speculation, but apparently it has the following…
A total of 27 floors
4,532-square-metre plot
A car garage that has the capacity to hold his personal car collection of 168 cars
An in-house car service centre
The house is made entirely of glass and is 570 feet tall
50 seater cinema
Several swimming pools
Two-storey health club
600 members of full-staff
Double height ceilings
Ballrooms
Crystal chandelier ceilings
Retractable stages
Multiple "safe" rooms
3 helipads
The four floors at the top, that will provide a view of the Arabian Sea and a superb view of the city's skyline, will be for Mukesh, his wife Neeta, their three children and Mukesh's mother Kokilaben
According to the plan, two floors above the family's residence will be set aside as maintenance areas, and on top of that will be an "air space floor," which will act as a control room for helicopters landing on the helipad above
The question which remains unanswered is, "what the fuck?" Is all that really necessary (rhetorical question)? I wonder how many of those precious square feet will actually be touched by his feet. Clearly, I'm just jealous. Anyways, without further ado, this is what a $1 billion house looks like…
Pictures of the $1 billion house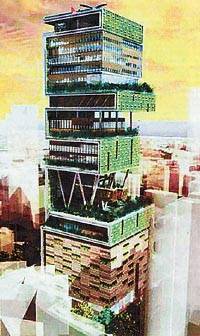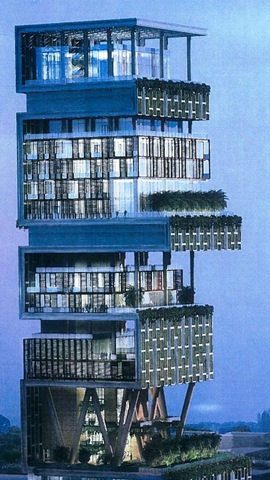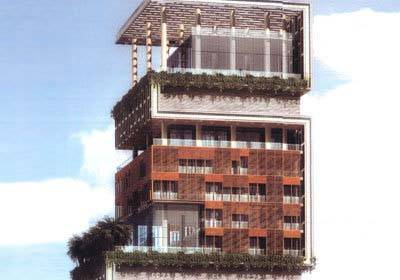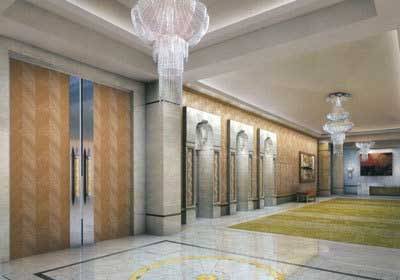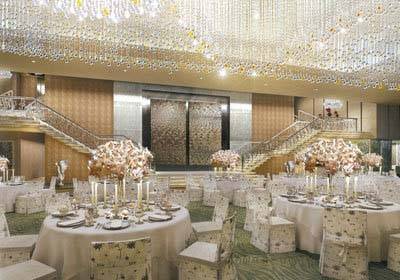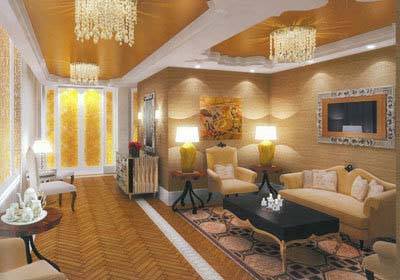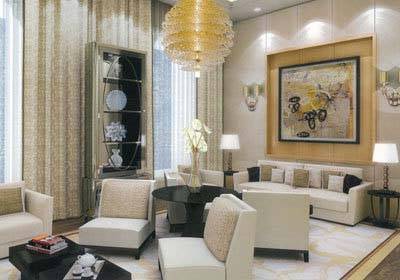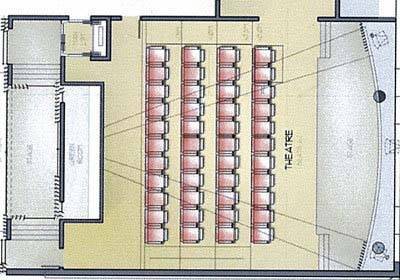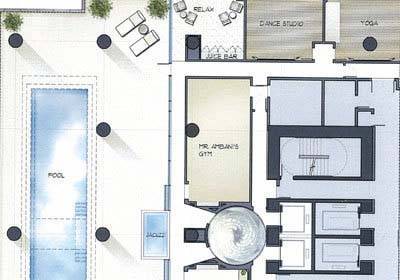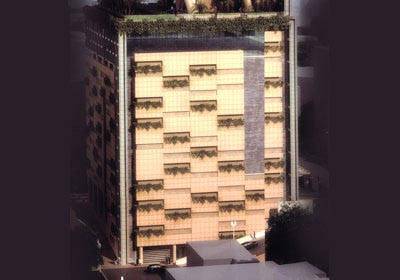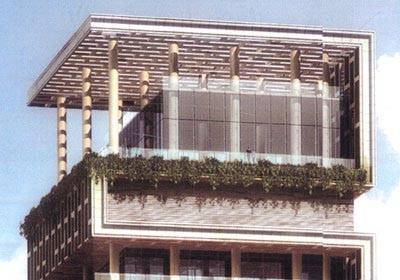 And now, Mukesh Ambani has a question for you…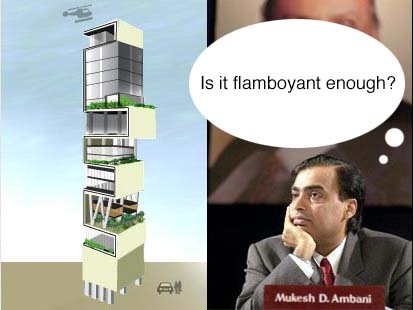 Disclaimer: I'm just a landlord blogger; I'm 100% not qualified to give legal or financial advice. I'm a doofus. Any information I share is my unqualified opinion, and should never be construed as professional legal or financial advice. You should definitely get advice from a qualified professional for any legal or financial matters. For more information, please read my full disclaimer.