Buy Tenancy Agreement Forms
PAY NOW. DOWNLOAD INSTANTLY!
Why buy a Tenancy Agreement from here?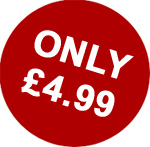 Tenancy Agreements are legal documents which are often put together incorrectly. There are a lot of free tenancy agreements available online which simply aren't up-to-date or completely legal. The tenancy contracts available on this website have been created by Stones Solicitors LLP. They are listed as a Top 200 Law Firm and is recognised by the two leading independent directories, Chambers and the Legal 500. They specialise in landlord law. All payments are made via PayPal's secure server, and you don't need a PayPal account to use their payment gateway.
Tenancy Agreements Available ( only for England & Wales )
Buy Tenancy Agreements For Furnished Letting
Buy Tenancy Agreements For Unfurnished Letting
Buying Process. It's quick and easy!
All the Tenancy Agreements have standard clauses that all agreements should have. Simply choose whichever AST you want and add it to your basket. Once you checkout you will be diverted to a secure PayPal payment server, where you can make payment. Once funds clear (usually immediately, unless you pay via an eCheque) you will be emailed a link which will download your purchase instantly in a .doc format. If you don't receive an email, be sure to check your spam/junk box. Emails are usually sent and received with in minutes after payment, however, there can be delays for reasons beyond our control, so please allow for up to 24 hours. If you experience any problems, you can contact us for support at payment AT propertyinvestmentproject DOT co DOT uk – we try to respond with in 24 hours.
IMPORTANT:
This is a DOWNLOAD only service, we do NOT post the documents. Once you download the document(s), you can print them off as many times as needed.
Please be aware that download links remain valid for 72 hours. If you fail to download the items with 72 hours of purchase, you will need to purchase your item again.
Extras
The Tenancy Agreements mention a Inventory Form, which you can download for free.
The AST Tenancy Agreement on this site is an example of its type. If you plan to use a particular document, we strongly recommend that you obtain legal advice from a lawyer before signing any document. If you use any document from the site without first obtaining legal advice, you do so entirely at your own risk. The tenancy agreements on this site is are standard agreements and may not be suitable for all uses. It should be used as general drafting guides only. We do not accept any responsibility for any changes you make to a document or omissions from the documents on the website. The tenancy agreement is based on the law of England and Wales and may not be suitable for use in other parts of the United Kingdom and is not suitable for use in countries outside of the United Kingdom.