Selling Property Tips - sell your home quickly & cheaply
For most of us, a property is our biggest asset, so naturally we all want to achieve the highest price possible and walk away with a healthy profit. Does it happen? Yes, all the time, especially in a booming market. However, the market isn't always booming, and in most cases simply putting a property on the market and watching what happens isn't the best method of achieving your expectations (despite the current condition of the market).
The thing about selling property is that there is a right way to do it and a wrong way to do it. The margin for error is pretty tight; even a distastefully coloured front door can send a potential buyer running. That's bad business.
While presentation is key, that's only one aspect of successfully selling a property (but don't let that sway you from the importance of presentation, it really is key).
In this day of age the vendor has options on how they wish to sell, and that's amazing, because it means there's plenty of scope to reduce costs and maximize profits. No longer are high-street estate agents the only and most efficient way of selling, now we have such things as online estate agents. They'll market your property for a fraction of the cost and generate just as many enquiries for you.
Essentially, this section mostly focuses on providing practical tips on selling your property, including how to achieve the most efficient and cost-effective sale.
Happy selling, people!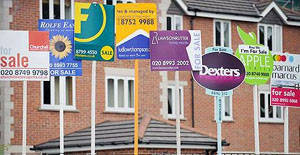 Selling Property Tips / 11 Comments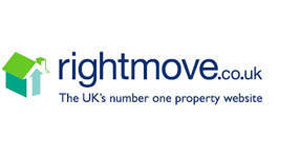 Selling Property Tips / 86 Comments
03 Jan 2016 / Selling Property Tips / 0 Comments
Discount Code for YOPA.co.uk Unfortunately my pockets are currently empty, YOPA didn't want to extend the discount code they previously gave me (and many benefited from). SAD FACE!! However, despite their cruelty towards me, they still provide a good home-selling service. But if you're interested in comparing their service/fees with similar alternatives, jump over to […]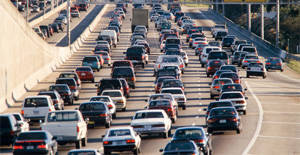 25 Jan 2009 / Selling Property Tips / 5 Comments
From what I'm aware of, the big players in the property portal game are: Rightmove Find A Property Property Finder Prime Location Globrix I think most people are familiar with Rightmove as it's advertised heavily on the radio and TV. The average Jo may also be aware of Find A Property as it's well branded. […]
13 Aug 2008 / Selling Property Tips / 4 Comments
It's been a while since I've touched the whole Home Information Pack (HIP) saga. In fact, what's the deal with those again? From what I remember, it's just a ridiculous ploy for the rich to get richer, and the poor to get poorer by dishing out more money on the already expensive process of buying/selling […]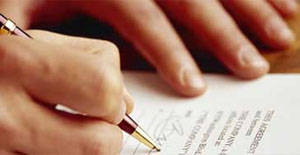 23 Jun 2008 / Selling Property Tips / 17 Comments
So, the question is, does an estate agent get paid even when they're not responsible for selling your home? I'm afraid so, it's very possible. But then again, I'm sure no one here is surprised. It's just another day, another dishonest dollar for an agent. In any case, it's an interesting question, and a situation […]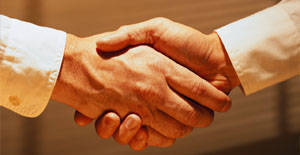 12 Jun 2008 / Selling Property Tips / 0 Comments
Thousands of landlords are attempting to break into the sale-and-rent-back (Sarb) market as growing number of people face repossession. Many say it's a sport that preys on the weak. The game is simple: a homeowner gets on the property ladder with the help of a less than perfect mortgage package. The fixed term comes to […]
01 Jun 2008 / Selling Property Tips / 1 Comment
We're a nation fixated with money and greed, and what better way to calculate our wealth than tallying up the value of our most valued asset- our homes? Whether you want to value your home for personal pleasure or for the prospect of selling your home, the best way to find an accurate answer is […]
10 Mar 2008 / Selling Property Tips / 3 Comments
Are you struggling to shift your home? Perhaps the problem is that you're committing one of the property selling deadly sins. Here's a list of reasons that can potentially make buyers run for the hills whilst wishing they had never saw that hideous monstrosity that you call a home. But fear not, these issues are […]
15 Nov 2007 / Selling Property Tips / 0 Comments
There used to be a time when the natural step for buying or selling a property would involve approaching high-street estate agents. That was yesterday, today's a new day. Today there's a new generation of internet entrepreneurs making it increasingly easy for vendors and buyers to go down the private path by introducing online letting […]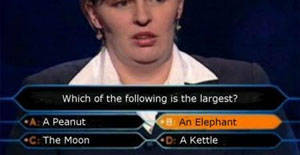 03 Oct 2007 / Selling Property Tips / 1 Comment
Here's how Foxtons recently marketed one of their properties… Just a friendly reminder, when you're marketing a property, make sure pay attention to detail.
26 Sep 2007 / Selling Property Tips / 2 Comments
Gazundering, or what the media is calling "bid and chip" is a method of purchasing property used by a breed of parasites that are polluting the already ignominious property industry. What is Gazundering/ Bid and chip? Gazundering is a practise whereby the purchaser of a property threatens to pull out just before exchange of contracts […]
27 Mar 2007 / Selling Property Tips / 4 Comments
UPDATE: Home Information Packs have been officially suspended. The Government announced the suspension of Home Information Packs with immediate effect from 21 May 2010. You no longer need one to sell your property. Page contents: What is the home information pack? What is in the pack? What do I do with the pack? Do I […]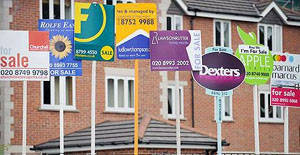 22 Jan 2007 / Selling Property Tips / 1 Comment
Estate Agents Multiple Evaluations Get your property valued by as many Estate Agents as you can. Never settle for just one evaluation. I would recommend at least 3. If you get just 1 evaluation; they could either under or over value your property. In result, you will either lose out on a lot of money, […]